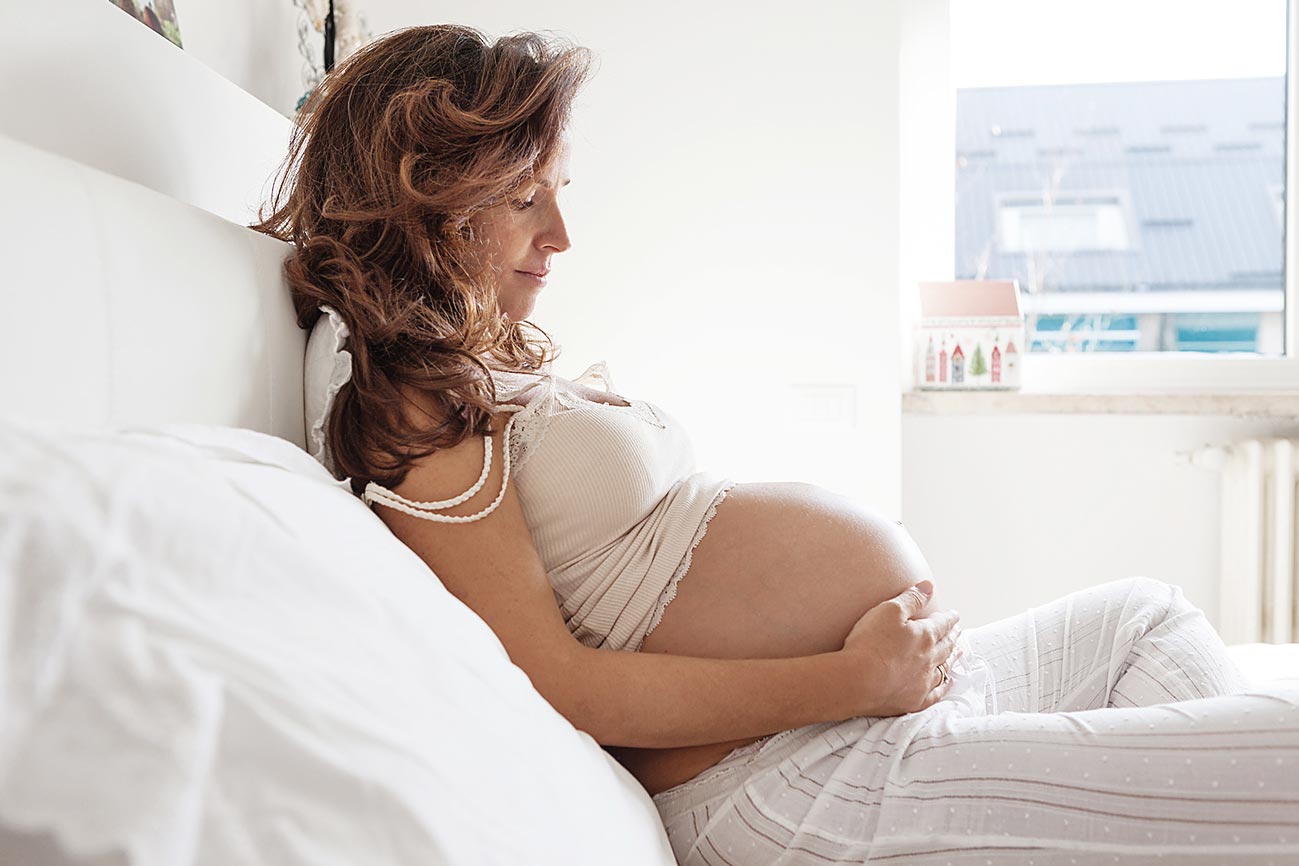 To live serenely the expectation and the birth of your child
The moment of childbirth is a fundamental appointment in the life of a couple. Choosing to live it at Villa Margherita means facing it in a familiar, intimate and quiet environment with the guarantee of qualified and advanced assistance.
A safe choice, to welcome your child in a familiar and comfortable environment.
The Obstetrics and Gynaecology department of the Villa Margherita Clinic is one of the historical excellences in continuous diagnostic and technological development, a traditional reference point in Rome for all women who want to give birth to their baby accompanied by a qualified staff of professionals who follow the woman from pregnancy until the return home after birth.
The woman is offered the opportunity to face both labor and childbirth in the room with the active participation of the future father, to live this unforgettable experience in serenity without sacrificing the safety of the clinic.
A team of highly qualified professionals guarantees personalised assistance with a 24-hour midwife service, together with a gynaecologist and a guard anesthesiologist, ready to intervene in case of need. The presence of a neonatal specialist in neonatal resuscitation is also always guaranteed.
The Birth Point is equipped to ensure, in case of need, any integration with the medical skills present in the ward. It is equipped with state-of-the-art tools for maternal care and new generation mobile incubators for newborns in need of timely care.
Great attention is also paid to the post-partum. The team of midwives and nurses promotes the earliest and most prolonged contact between mother and child, committing to supporting breastfeeding and care for the newborn, encouraging rooming-in that promotes the mother-child relationship and the natural process of attachment.
Another key element is the involvement of the father, who is supported in assisting the birth and care of his child from the first moments of life.
To support the woman and the couple in all phases of childbirth, Villa Margherita has developed a solid assistance program characterized by professionalism and empathy.
The full success of the Birth Point is, in fact, characterized by the 360 ° attention that the whole team turns day after day to the future parents: obstetric-gynecological visits, courses to accompany the birth and support parenting, active preparation for childbirth, cardiotocographic monitoring 7 days a week, promotion of breastfeeding, home nursing care, accompany the couple in the long "journey" that approaches the birth and return home, to feel safe and supported at all times.
The services of the maternity ward
Obstetrics and Gynaecology Outpatient Clinic
is active from Monday to Saturday with specialists who, working with modern equipment, are distinguished by the use of advanced methods of screening and diagnostics, in step with technological progress
Cardiotocographic Monitoring Service
active 7 days a week
Birth Accompanying Course
group or individual, an opportunity for the couple to discuss the physiology of birth and becoming parents
Outpatient clinic for pelvic floor rehabilitation
aimed at the prevention of pelvic floor disorders, and the treatment of pelvic-perineal diseases following a complete and personalized therapeutic approach
Outpatient clinic for breastfeeding support and home confinement
to ensure continuity of care even on the return home after childbirth