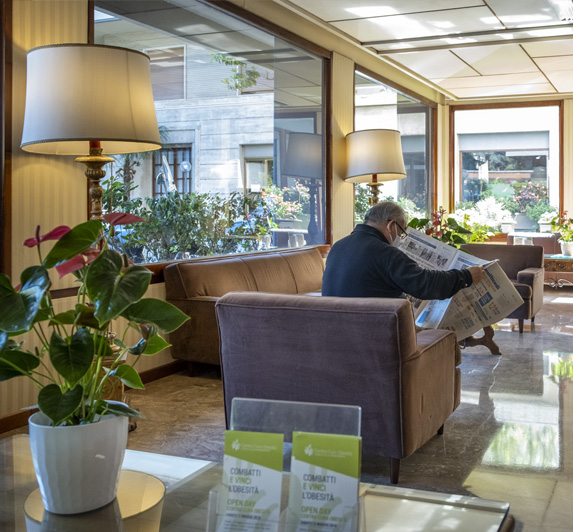 Internal medicine is a discipline that deals with the diagnosis and treatment of various symptoms affecting the internal systems.
Internal Medicine, unlike other medical disciplines, is a wide and not well delimitable field, which embraces the diagnosis and treatment of many different and complex diseases.
The internists of Villa Margherita are the doctors who are usually entrusted with the cases for an initial assessment of patients who seek hospitalization without a doctor of reference.
I nostri medici
Prof. Vincenzo Marigliano
Dott.ssa Federica Antezza
Dott.ssa Adriana Debora Servello
Dott.ssa Carla Campanella
Dott.ssa Miriam Calabrese
Dott. Francesco Vidiri